Trucking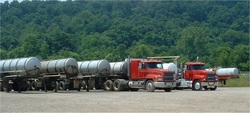 Our Truck fleet includes van, dump, pneumatic, regular and food-grade tankers, and flatbeds. We make on-time delivery in four states daily.

We recently entered into a partnership with another large over-the-road truck line. This arrangement means that MIE still offers the same great personal service and attention to detail, but with the added benefit of a considerably larger fleet, and increased capacity.
---
Stevedoring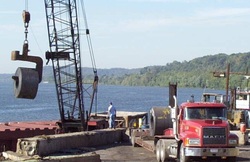 We operate multiple intermodal river terminals with versatile commodity capabilities in prime locations along the Ohio river and her tributaries; many with on site processing and storage.

Additionally, we operate five Barge Cranes with up to 200 ton lifting capacity and buckets up to 6 yards, which can load and unload at your site. We currently perform third-party stevedoring services for multiple customers at their facilities. Our barge cranes travel to remote locations to perform rip-rap, construction, and dredging jobs.

Our team will work with you to provide the communication and efficiency that ensure any "on-site" operation is performed seamlessly.
---
Warehousing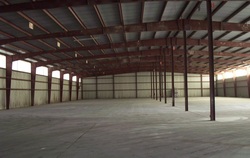 With almost 1,000,000 square feet of secured warehousing space, odds are we have a building that is right for your application. Our facilities range from 45,000 square foot clear span steel structures to 5,000 square foot truck maintenance garages.

We also have our own construction company which can build to suit your needs at one of our industrial parks.


---
Third Party Logistics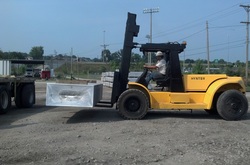 Using the contacts, contracts, and relationships that we have developed over 50 years in the transportation industry, we can put together an entire intermodal traffic package from origin to end user, including adding value.

We specialize in "problem" moves.


---